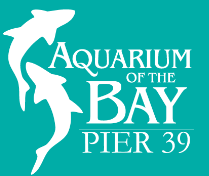 Bay.org
2016 - $10,000 Golden State Waters Action Summit
2015 - $10,000 EcoCenter at Heron's Head Park
Golden State Waters Action Summit
Golden State Waters: San Francisco Bay and the World Ocean is the first Action Summit dedicated specifically to the protection of the waters where the San Francisco Bay (the largest estuary on the Pacific coast) meets the Ocean. The Summit convened top-level policy makers, government agencies, scientists, non-governmental organizations, and the private sector to participate in the development of actions to address important questions regarding the health of ecosystems in these waters and created an Action Agenda to address current and future issues. Key topics addressed were Climate Change Adaptation, Marine Debris, Marine Protected Areas, and Ocean Exploration and Technology. The Bay Institute is working with its partners to implement the Action Agenda.
EcoCenter at Heron's Head Park
bay.org's mission is to change the relationship that people have with the Bay by protecting, restoring and inspiring conservation through its five unique divisions. One division is the EcoCenter at Heron's Head Park, which is a certified LEED-Platinum building and living classroom that demonstrates how we can better use the Earth's resources to sustain healthy people, economies and ecosystems in our local communities and beyond. Located in Bayview-Hunter's Point, the EcoCenter provides elementary school through college programming, tours, seminars, workshops, and other events that are offered free of charge.