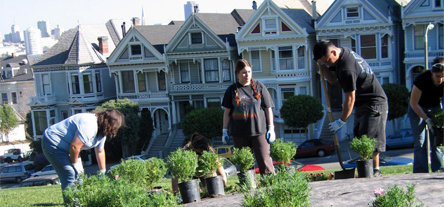 Island Press
2020 – $15,000 Online Programming During COVID-19 Pandemic
2020 – $25,000 Founders' Pot
2019 – $25,000 General Support
2018 – $5,000 Founders' Pot for General Operating Support
2017 – $5,000 Founders' Pot for General Operating Support
2017 – $5,000 General Support
2016 – $5,000 General Support
2015 – $5,000 General Support
2014 – $5,000 General Support
2013 – $10,000 Sustainability Knowledge Network
2011 – $5,000 General Support
Since 1984, Island Press has been a trusted source of environmental information and solutions. They publish the best new ideas about how to protect the environment and work tirelessly to spread those ideas to help people make a positive difference in the world. Each year, Island Press publishes 40 new books on vital topics such as conservation biology, marine science, land conservation, green building, sustainable agriculture, climate change, and ecological restoration.Island Press authors and experts inform and inspire change by reaching out to millions of people through the press, online, in the classroom and in person. They host conferences, teach courses, and speak in the community on relevant environmental issues.
Sustainability Knowledge Network
Island Press' Sustainability Knowledge Network gives targeted audiences of local stakeholders direct access to Island Press authors and other experts to foster better decision making and accelerate changes in policy and practice toward a future that is sustainable and resilient in the face of climate change. This strong, multidisciplinary network inspires local actions and fosters learning and collaboration. Exposing local thought leaders to the ideas and knowledge captured in Island Press books provides fertile ground for advancing science- and evidence-based decision-making and accelerate the progress of climate mitigation and adaptation efforts, sustainability in cities, and improving communications about other major issues. The primary audiences are policymakers, practitioners, academics, private sector, media, and the general public. Island Press cross-pollinates ideas from around the globe with these groups so that people can implement and adapt them locally.