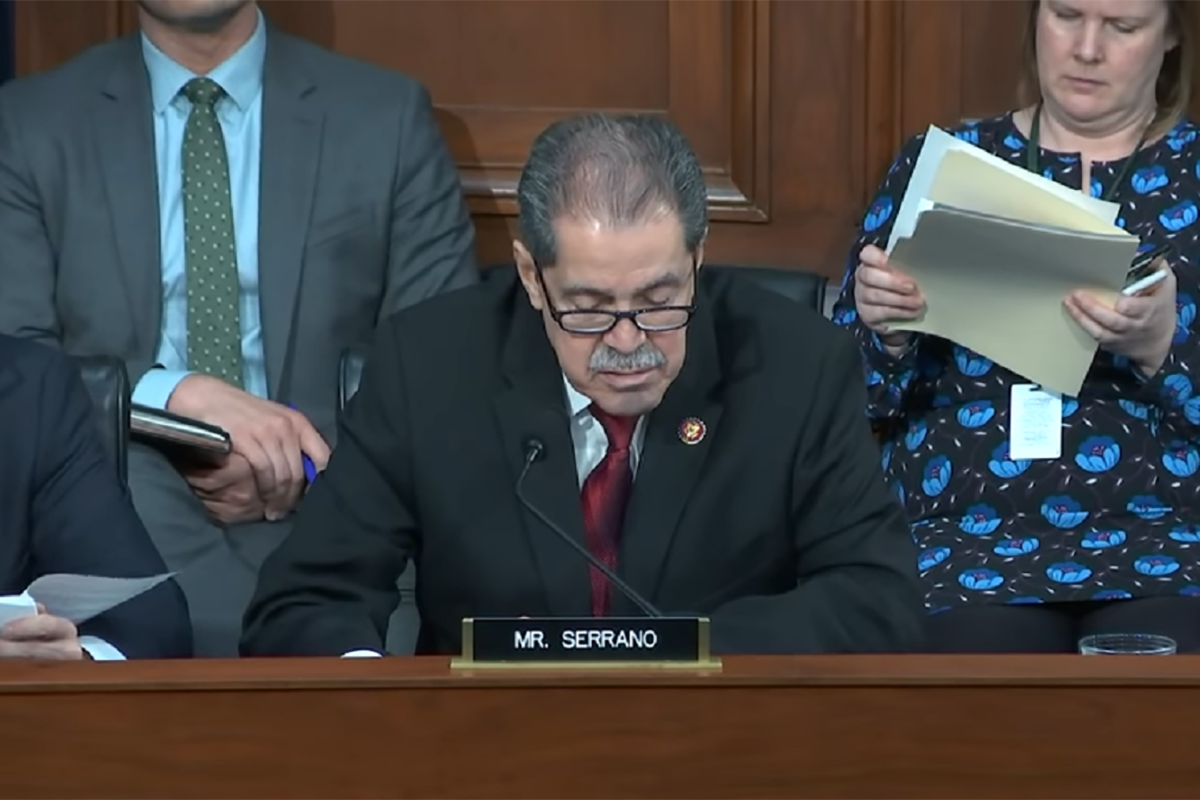 Rep. Jose Serrano reads from an Island Press op-ed in The Washington Post calling for a return to science-based decisionmaking at the Environmental Protection Agency
Solutions that Inspire Change: Recent Titles from Island Press
Carey Gillam, author of Whitewash: The Story of a Weed Killer, Cancer, and the Corruption of Science (Island Press, 2017) testifies to the European Parliament about the dangers of glyphosate
Steven Higashide, author of Better Buses, Better Cities: How to Plan, Run, and Win the Fight for Effective Transit (Island Press, 2019)
Book launch party for Transit Street Design Guide (Island Press, 2016)


Island Press
2023 – $10,000 Founders' Pot
2022 – $10,000 Founders' Pot
2021 – $15,000 Diversity, Equity and Inclusion Work 
2021 – $10,000 Founders' Pot
2020 – $15,000 Online Programming During COVID-19 Pandemic
2020 – $25,000 Founders' Pot
2019 – $25,000 General Support
2018 – $5,000 Founders' Pot for General Operating Support
2017 – $5,000 Founders' Pot for General Operating Support
2017 – $5,000 General Support
2016 – $5,000 General Support
2015 – $5,000 General Support
2014 – $5,000 General Support
2013 – $10,000 Sustainability Knowledge Network
2011 – $5,000 General Support
Island Press supports the environmental community in advancing their knowledge and practice which, ultimately, improves the natural systems on which humankind depends. A non-profit organization, its mission is to provide the best ideas and information to those seeking to understand and protect the environment and create solutions to its complex problems.
From its growing network, Island Press identifies promising thinkers, inspiring stories, and game-changing ideas to publish some 30 books each year. Island Press' publishing expertise delivers critical information that enhances the work of thousands of professionals striving to create healthier, more sustainable, and more just communities. Today, Island Press is one of the nation's leading providers of environmental ideas and solutions.
Island Press' goal is to spark lasting solutions to environmental problems. Its approach is two-fold:
Identifying and Developing Ideas
Island Press identifies and shapes the best ideas, methods, and approaches into accessible content. The most valuable lessons come from those who are doing the work—the scientists, activists, and professionals who are leading change every day. But these problem-solvers often need guidance on how to share their experience with others. Without the editorial and communications support Island Press provides, important new voices would be left unheard, and effective approaches unknown.
Promoting and Distributing Content
The field needs cutting-edge information and practical solutions to a wide range of problems. Island Press taps into a distribution network of environmental movement leaders, researchers, policymakers, professionals, and the public. The organization's reach extends into many areas, ranging from transportation planning and food systems to affordable housing and green space.
Setting this work apart from for-profit publishers, Island Press is committed to providing reliable, science-based knowledge in digital formats—webinars, articles, opinion pieces, and online courses—most of them free.
Island Press has developed a body of environmental literature that is considered by many to be the most comprehensive, rigorous, and innovative available. This work is shaping policies, establishing thought leaders, and advancing influential concepts that have had important real-world impacts.
Notable Accomplishments
Creating Safer Streets for All: Publishing the Urban Street Design Guide guided billions of dollars in infrastructure spending for energy-saving, carbon-reducing public transit and pedestrian-friendly streets across the country.
Reducing Toxic Chemicals: The award-winning Whitewash: The Story of a Weed Killer, Cancer, and the Corruption of Science led to limits on the cancer-causing chemical glyphosate (the main ingredient in Roundup) in several countries, as well as on college campuses and public lands across the U.S.
Regulating Overfishing: The Most Important Fish in the Sea led to the first-ever limits on menhaden fishing, which had reached unsustainable levels. The quota resulted in a 26% reduction in the menhaden catch—a huge victory for fishing communities and conservationists.
Response to COVID-19 Pandemic
As workplaces closed and events were canceled, Island Press moved quickly to create more online offerings for professionals and students who were now working from home. Island Press released a dozen e-books for free and nearly tripled its schedule of free webinars for professionals. As a result, attendance to online trainings more than doubled. This evolving approach helped the organization grow the number of people it serves, and has widened its geographic reach.