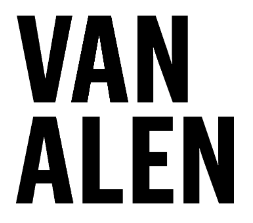 Van Alen Institute
2018 – $10,000 Climate Council
2011 – $5,000 Life at the Speed of Rail Publication
2009 – $10,000 Manhattan 2409
2008 – $5,000 David Benjamin and Soo-in Yang, Living City
Van Alen Institute is an independent nonprofit architectural organization that promotes inquiry into the processes that shape the design of the public realm.
For over a century, the Van Alen Institute has cultivated a fellowship of design practitioners and scholars, awarded excellence in design, and fostered dialogue about the evolving role of architecture in the public realm. The Institute's community of fellows, members, participants and public audiences is an integral part of that dialogue, shaping and expanding our definition of 'public architecture' and its impact on contemporary civic life.
Living City: A Public Interface to Air Quality in New York
Living City is a full-scale prototype building skin designed to breathe in response to air quality. During their fellowship term, David Benjamin and Soo-in Yang developed one of the first architecture prototypes to link local responses in a building to a distributed network of sensors throughout the city. With Living City, Benjamin and Yang confront the air as the most public and politicized of spaces in the city—shared by all but invisible, often divisible, and intensely debated and controlled. Using New York City as a research lab, they propose an architecture that functions as a public interface to air quality, creating a platform for an ecology of building skins where individual buildings receive, share and respond to data as part of a collective network. For more information about Living City, visit www.thelivingcity.net.
Eric W. Sanderson, Manhattan 2409
Eric W. Sanderson's Mannahatta project envisions the long-term future of Manhattan as an ecosystem in the context of its rich ecological and social history. Sanderson uses his extensive research and documentation of the diverse ecological landscapes of Mannahatta to reflect on where New York has come from and speculates on how sustainability can be built into the structure and practice of New York over the next 400 years. During his fellowship term at Van Alen Institute, Sanderson pursued the research and writing of a brief for a design competition on the future sustainability in New York City in stages approximately 50, 150 and 400 years from now, prompted by sustainable characteristics of Mannahatta. As part of this work, Sanderson shared the data resources and ecological concepts of the Mannahatta Project with the design community at large, and he organized a public roundtable with leading thinkers in urban sustainability and ecology to discuss and debate the ecological themes that Mannahatta raises in contrast to the city today.
Life at the Speed of Rail
How will high-speed rail change American life in the coming decades? This multimedia competition seeks the visions of the architectural design community, planners, graphic designers, artists—anyone who wants to contribute to the discussion surrounding high-speed rail. In this Call for Design Ideas, entrants are asked to produce projects and narratives picturing the wide-ranging impacts that a new transportation network will have on the nation's communities, whether urban or rural, rail-riding or car-centric, heartland or borderland. By collecting these ideas and images of a transformed America—be they specific, pragmatic, or speculative—we'll better understand the hopes and fears of our current moment and be better equipped to decide whether and how we build this new infrastructure.