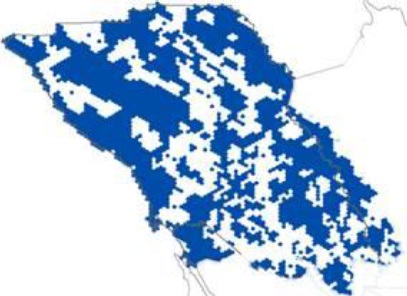 TOGETHER Bay Area (formerly Bay Area Open Space Council)
2015 – $10,000 General Support
TOGETHER Bay Area (formerly Bay Area Open Space Council) is a regional coalition of nonprofits, public agencies, and Indigenous Tribes working together for climate resilient lands – including lands that are natural, working, rural, and urban. The health of these lands is integral to a thriving Bay Area and the health of all of the people and communities in our 10 county region. TOGETHER connects, convenes, and catalyzes action for a just and equitable society where we live in relationship with the land that sustains us now and will sustain future generations.
This coalition stands on the shoulders of the Bay Area Open Space Council. The Council was formed in 1990, helped form the Bay Area Program of the California Coastal Conservancy in 1997, launched the Conservation Lands Network in 2011 and CLN 2.0 in 2019, convened the annual Open Space Conference and dozens of Gatherings, and helped form relationships across the region.
The Conservation Lands Network (CLN) is a regional conservation strategy for the San Francisco Bay Area, with a bold but achievable goal of conserving 50% of the Bay Area's ecosystems by 2050 and a science-based pathway for achieving it. It features decision making tools that support strategic investments in land protection and stewardship.
The CLN focuses on conservation in areas that represent the region's biodiversity and support ecological function across the nearly 5 million acres that comprise the 10 Bay Area counties. Updated in November 2019, CLN 2.0 equips the Bay Area to respond to climate change, connect landscapes, and connect upland and bayland conservation.
The CLN was launched in 2005 by the Bay Area Open Space Council and continues with TOGETHER Bay Area in order to leverage data, tell stories, and make the case for resilient lands.