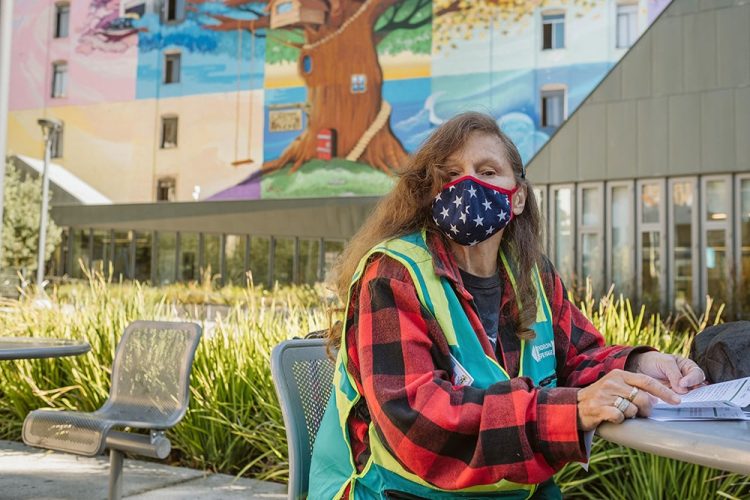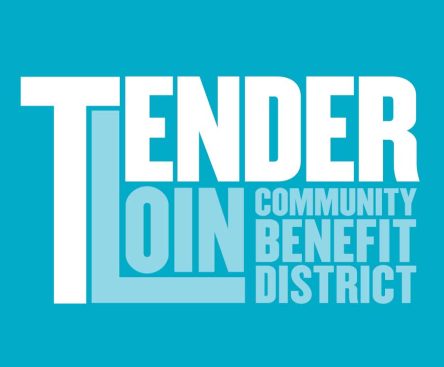 The Tenderloin Community Benefit District (TLCBD)
2021 – $15,000 Climate Justice Project
2020 – $10,000 Safe Passage Program

Leveraging existing programs and funding, the TLCBD is partnering with the SeedFund to invest in the future environmental health and equity of Tenderloin. With the support of the SeedFund the TLCBD is committed to incorporating climate education, organizing and policy advocacy – within our Resident Voice and Inviting Spaces programs – to elevate the climate change mitigation and environmental resource management priorities of the Tenderloin residents. Issues such as waste reduction and water conservation, walkability and reductions in automobile traffic, improvements in the built environment and energy conservation will be explored through community forums and amplified through community-led actions and policy input with city officials. Through our Park Resident Advisory Council and Block Groups, we will incentivize a community-led initiative for policy education and engagement. Climate impacts will be disproportionately felt by the most under-resourced. San Francisco boasts 6,925 acres of green space. Only 9.4 of those acres are in the Tenderloin. In a neighborhood where urban blight, open-air drug trafficking, and houselessness abound, the TLCBD – together with other anchor institutions and partners – is leading an initiative called TL Transforms. TL Transforms is the physical improvement strategy for the Tenderloin community; through "greening", planting and maintaining natural spaces, trees, and beautifying common spaces through art and cultural activation. With SeedFund's support we will expand and accelerate that change.
The Tenderloin Community Benefit District (TLCBD) is a leadership minded non profit working to ensure San Francisco's Tenderloin is a vibrant community for ALL. With strong community partnerships and collaboration with city agencies, the TLCBD is focused on creating sustainable, positive change through a variety of projects and programs in fostering neighborhood pride, economic opportunity as well as clean and safe inviting public spaces. Find out more at www.tlcbd.org, and follow them on all social platforms at @TLCBD. For more information about our recent work, check out the TLCBD 2020 Year in Reflection.
About TLCBD Safe Passage
The roots of TLCBD Safe Passage program are planted firmly in the advocacy of neighborhood mothers and community leaders who identified a need for safer streets for their children navigating between home, school, and other youth serving programs.
The Tenderloin is home to an estimated 3,500 children.
In 2016, the Tenderloin Safe Passage merged into its sister organization. Through TLCBD, Safe Passage grew from an all-volunteer effort to a robust team of full-time and part-time staff positions, as well as other stipended volunteers, known as Corner Captains. At its core, TLCBD Safe Passage works to build a culture of safety, helping people feel safe and be safe through education, visibility, and engagement.
In addition to supporting the safety of neighborhood youth, the program has expanded to support the many seniors who call the Tenderloin home. In addition, the program plays a pivotal role in providing safe access to Turk-Hyde Mini Park, Sgt John Macaulay Park, and Boeddeker Park. Through TLCBD Pedestrian Safety program, Safe Passage has been able to advocate for transformative changes to support pedestrian safety and other neighborhood-serving efforts Block Safety Groups, a placed-based model for connection and agency for residents.
Investment in this program is not just about creating a culture of safety in the Tenderloin, but about changing lives. TLCBD Safe Passage has a daily impact on children, seniors, and other community members while empowering Corner Captains with a sense of agency, pride, and economic opportunity.
During the pandemic, TLCBD Safe Passage pivoted to respond to the needs of our community.
Among the biggest community-identified needs during the pandemic were inadequate food security and a sense of isolation for residents. In collaboration with partners from neighbor organizations suchas TNDC, La Voz Latina, Salvation Army Kroc Center, the SF-Marin Food Bank, area schools, and the Department of Children Youth and Families (DCYF), Safe Passage Corner Captains began supporting the Tenderloin's food distribution efforts.
To foster connection, continuity, and well being, TLCBD Safe Passage developed weekly virtual trainings open to community members and Corner Captains, as well as a support network of regular phone calls to program participants. TLCBD Safe Passage ultimately returned to provide on-the-ground support for neighborhood parks and newly open pedestrian spaces and street activations through block closures.
TLCBD Safe Passage continues to be an inspiration to the organization, its program participants, and all who live, work, or visit the Tenderloin. It has also provided technical assistance to other agencies and organizations interested in modeling the program for its best practices.