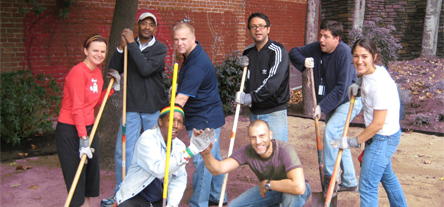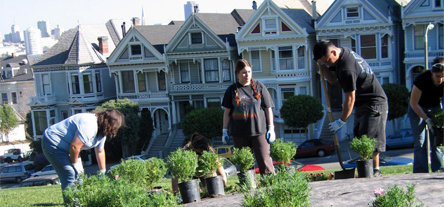 Neighborhood Parks Council
2007 – $5,000 General Support
The Neighborhood Parks Council (NPC) advocates for a superior, equitable and sustainable park and recreation system. Since 1996, NPC has grown to include over a hundred and twenty park groups and four thousand park volunteers, establishing itself as San Francisco's premier park advocacy group. It provides leadership and support to park users through community-driven stewardship, education, planning and research. NPC strives to increase public and private support for, and commitment to, the restoration and improved maintenance of our neighborhood parks, playgrounds, and recreation facilities. In addition to technical assistance, NPC provides a forum for sharing information and experience at park planning meetings in each District, including educational presentations and workshops with guest speakers and topic experts.
In 2011 NPC merged with The San Francisco Parks Trust to form the San Francisco Parks Alliance.