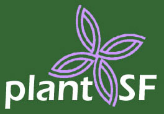 Plant SF
2010 – $5,000 Naples Green, Pavement to Parks Project
2007 – $5,000 General Support
Plant SF exists to promote permeable landscaping as sustainable urban infrastructural practice and as a beautification effort; by providing information to the public and by partnering with city and neighborhood organizations. This mission is accomplished through encouraging and enabling individuals to use an existing permit process to convert areas of the public right-of-way (sidewalks) to exposed-earth gardens, advocating the use of native and drought tolerant plant species, and coordinating with local organizations to facilitate plantings. Plant SF also works with city agencies to encourage permeable landscaping strategies as urban infrastructure and advocates for sustainable water practices, such as ground water recharge, roof drain diversion and water reclamation.
Naples Green was designed to provide neighborhood beautification, new green space, traffic calming improvements and a safe and enjoyable environment for residents to host and accommodate neighborhood events and activities. The work scope included the transformation of approximately 7,500 square feet of concrete and asphalt into new green public open space. At Naples green, landscaped areas with hundreds of new plants and 18 new trees, raised planter beds and pathways all come together to provide an inviting new open space. By removing concrete and asphalt, the Naples Green also provides storm water benefits by allowing rainwater to permeate into the ground instead of flowing into the sewer system. It is located in the Crocker Amazon neighborhood of San Francisco, on Naples Street between Rolph Street and Geneva Avenue.