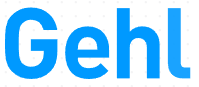 Gehl Studio
2015 – $15,000 Market Street Prototyping Festival Data Analysis
Gehl Studio is an international architecture firm that focuses on creating cities for people. Through extensive research and analysis of current city conditions, Gehl creates built environments that benefit residents and their desired quality of life.
During and after the Market Street Prototyping Festival, Gehl Studios was tasked with creating a system of analysis for the festival. Gehl created social interaction surveys and social capital generation metrics, and summarized their analysis in a report presented to the City of San Francisco that documented the Festival's reception and impact on citizens. This report and additional findings will be combined with research initiatives already conducted by Gehl studios to produce other people-focused public realm projects.